Meet the Band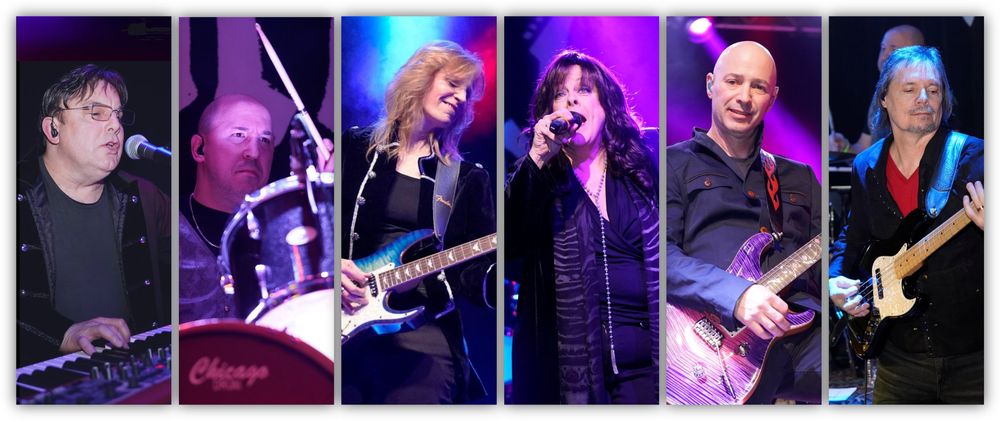 The members of Heartless share a common experience; love of music and a long history of performing. Each contributes his own unique experience and talent. The result is in-your-face style and a high energy performance that will leave you wanting more.
Lynn Lupo as "Ann Wilson", Lead Vocals, Guitar, Flute
Lynn brings to the stage a powerful and expressive singing voice developed over 30 years of public performance. Classically trained, she holds a B.F.A. in Music/Theatre Performance from Illinois Wesleyan University. She has performed at a variety of venues throughout the Midwest, everything from classical to classic rock. Prior to Heartless, she fronted the successful cover band Phoenix for twelve years. 
Lynn was first introduced to the music of Heart in 1976 when "Dreamboat Annie" was released. She and keyboardist/manager Bob Roberts formed Heartless in 2008.  "Wherever we play, we meet people who love Heart," says Lynn.  "It's an honor to perform this music." 
Skilled in various styles, Lynn's first love is rock. In addition to Ann & Nancy Wilson, her influences include Melissa Etheridge, Rod Stewart and Roger Daltry. She brings her passion and love of performance to every show. 
Barb Bogosh-Battaglia as "Nancy Wilson", Guitar, Vocals
Barb started playing guitar at 9 years old. With 7 older siblings who all played instruments, there was always someone playing and plenty of guitars around the house.  She started playing at church, and was fortunate to take lessons from a jazz teacher who also taught Terry Kath from the band Chicago. Jazz and classical guitar became the foundation of her playing style.   
Heart and the guitar playing of Nancy Wilson have always been a huge inspiration for Barb. As a teen, she accidentally met Ann and Nancy Wilson, which had a big impact on her and on her music. Artists like Jimmy Page, Gary Richrath from REO, and Chuck Berry inspired her to pick up the electric guitar.  Her versatility as a player lead her to play in jazz and rock bands throughout the years.   
Barb's aggressive playing style and lyrical vocals make her an audience favorite and a great addition to the Heartless lineup.
Jeff Bruno, Guitar, Vocals
Jeff is a self-taught musician who grew up in Detroit and was playing both viola and guitar by age 9. While he earned a viola scholarship, he turned it down and was playing guitar in bars at age 14. By 19, he was into the Detroit metal scene, playing the biggest clubs with musicians like current and former members of Kid Rock. 
When he moved to Chicago in the late 90's, Jeff was still playing original music until he joined a friend's cover band. From there, he spent several years with the bands Reckless and April's Reign. 
When asked about influences, Jeff always mentions his roots in classical music. He was also inspired by seeing the great classical guitarist Andres Segovia shortly before his death. Other influences include Tony Iommi (Black Sabbath), Randy Rhodes (Ozzy), Dave Navarro (Jane's Addiction) and John Frusciante (Chili Peppers) who he cites as one of his major influences and favorite guitarists.
Anthony Caruso, Drums
Anthony picked up his first pair of Zildjian drum sticks at the young age of 5.  He holds a Bachelor of Fine Arts from Columbia College Chicago, and proudly endorses Chicago Drum branded drums.  He has played professionally for over 13 years. 
  
Anthony's live experience includes One Hott Mess and his alternative hard rock band, Big Happy Face.  He also played with The Revue, a group he co-founded.  He is an accomplished drum teacher, and has taught at the renowned El Rey Music Center in Arlington Heights, IL. 
  
When asked about his heroes, Anthony cites drummers Vinnie Colaiuta, Steve Gadd, Jeff Porcaro, Danny Carey, Steve Jordan and many more.  His high energy style is a great addition to the Heartless lineup.